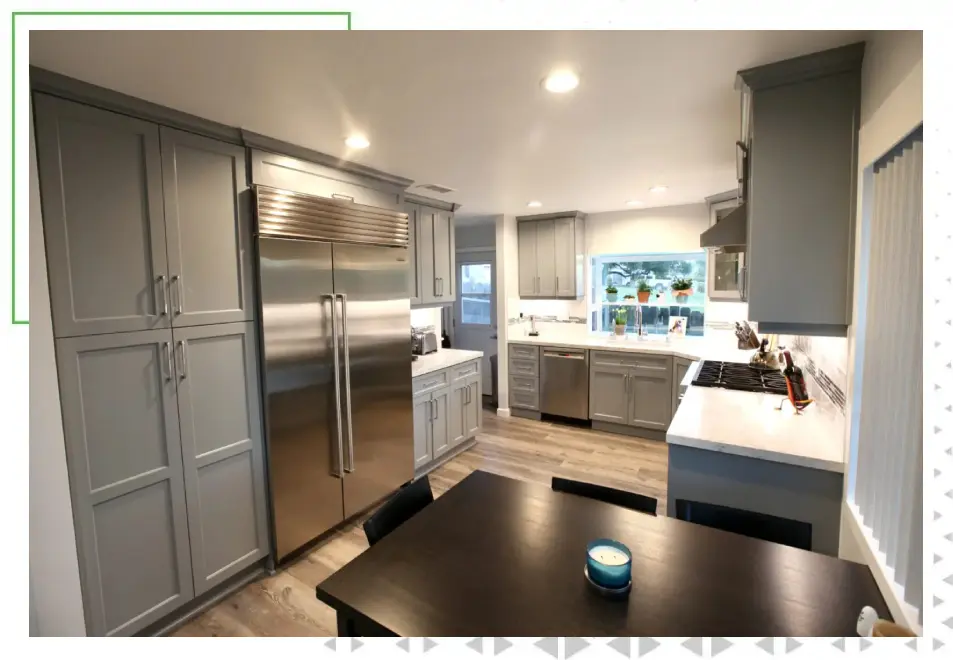 Our mission is to build quality work that exceeds the expectations of our clients. Our entire team stands by this mission and by the timeless business principles of quality, efficiency, and integrity in all that we do.
If you are looking to remodel your kitchen or bathroom, then Team Remodeling & Construction Inc. can help you turn your remodeling dreams into reality. Whether you are looking for a complete makeover or simple ways to refresh your home, Team Remodeling will work with your ideas and your budget to create a result you will love!
Since 2003, Team Remodeling has been the neighborhood kitchen and bath remodeling specialist! We are also experts at window installation and painting. Whether your remodeling needs are large or small, we are here to help you every step of the way. Once we start a project, we work six days a week until the project is completed—and to your satisfaction.
Team Remodeling has a state-of-the-art custom cabinet and millwork shop in Westlake to better serve our customers. Because we fabricate cabinets in our own workshop, we have full control over quality. This is what gives us the ability to offer you the most competitive pricing. In our own workshop, we create exquisite, top-quality custom cabinets and doors. Choose from our expansive variety of custom finishes and handcrafted designs that are sure to meet your high standards and all at a price that works within any budget.